The author
,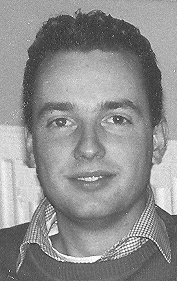 I am Robert-Jan Broer, born on the 13th of April 1977 in Enschede/The Netherlands. I am very close to graduating in computerscience at the Haagse Hogeschool (www.hhs.nl)
I always had an interest in wristwatches, my first watch was a small boysized handwound watch. I believe it was German and I still have it somewhere. I didn't wear it much, because the digital Casios where much easier to read ;-). After my share of Casios and Swatches, I got my first Omega when I was 21 years old. It was a gift from my mother (she bought a Constellation for herself too) and that really started my interest in wristwatches and Omega.
My next Omega was an Omega Seamaster 600 with handwound caliber 601 from 1966. I bought it on a watchfair in Utrecht (nowadays held in Houten), but I didn't wear it very often. I recently sold it to a fellow in London. After that watch I discovered a bulletin board specialized in Omega watches, called the Omega Forum at Time Zone. I always like the Speedmaster Professional a.k.a Moonwatch and promised to myself to buy it asap.
Since I still was a student (and still am), I couldn't afford one very easily. However, after working in the summer and earning little money at an internship I bought a vintage Speedmaster Professional from 1967 with caliber 321. That is when I really got hooked on Omega watches and decided to dedicate a website to this great brand.
I hope you will enjoy my pages and that you will leave some feedback in the guestbook. Reading new guestbook entries always give me a great feeling and gives me the enthousiasm to maintain and update my site every once in a while.
The www.omega-addict.com logo you can see on top of everypage was created by my friend Stephan Lüpkes (who doesn't care about watches anyway) and I really like it.
Have fun reading my website, and like my collegue Omega-addicts Chuck Maddox and Bill Sohne always say, Good Hunting!
Best regards,
Robert-Jan Broer